Prowadzenie węży wody ukł. chłodn.
BMW 735i E65
sedan Europa
N62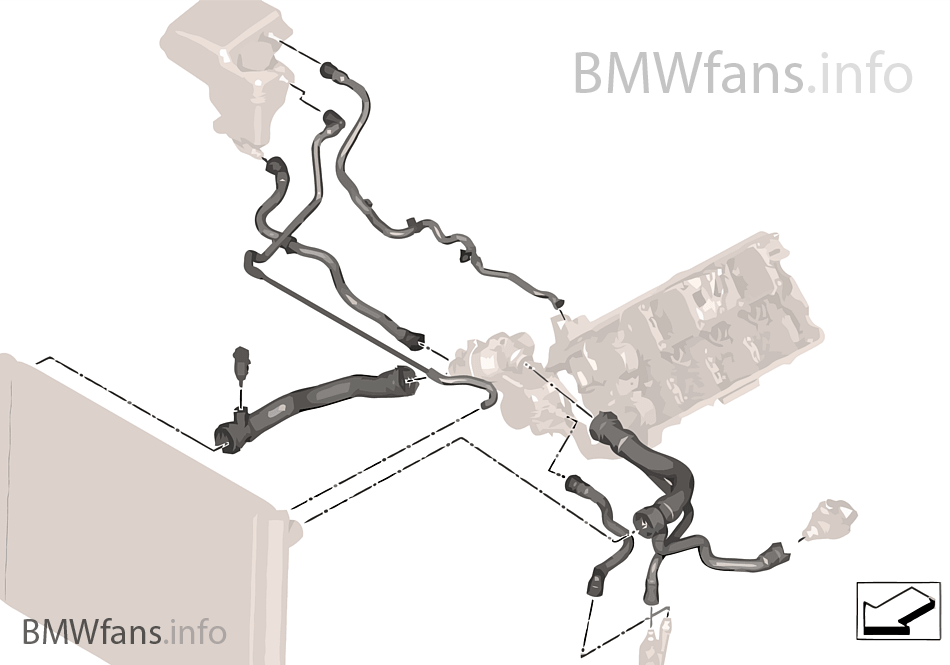 Uzupełnienie
Węże chłodnicze i grzewcze
Patrz grupa główna 17 i 64
#
Opis
Numer części
Uzupełnienie
Data

Ilość

Waga
Cena

PLN

Przestrzegać dokładnie tekstu i instr.!

1

Dostawa fabrycznie zaniechała

1
The contents of the BMW parts & accessories catalog provided for acquaintance purposes only.
Part numbers, descriptions, prices and applicability information have been obtained from public sources on the Internet. We are not responsible for any data inconsistency and possible inconvenience caused. Contact your local parts supplier to get precise information about parts.